It has been so dreary around here this past week! Â I've been doing a lot of last minute shooting and on a few days only took 3 or 4 pictures. Â You would think this time of year would be so inspiring with tons of opportunities for great photos, but for me it's been the opposite. Â But that's one of the reasons I love doing this project it forces me to shoot even I don't feel like it and to push through those times.
Tuesday, December 16 | I was able to spend some time in Asher's preschool class and it was great getting to see him in his element at school!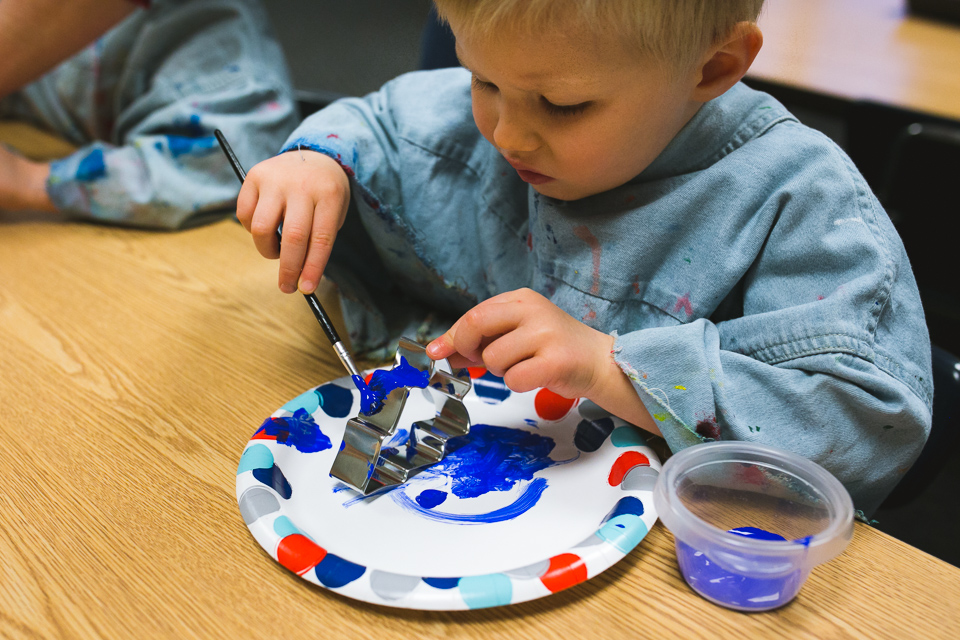 Wednesday, December 17 | Asher and Vivienne spent the day with Grammy and Grandpa and Asher brought back this little golf cart.  He loves letting it race down the hallway.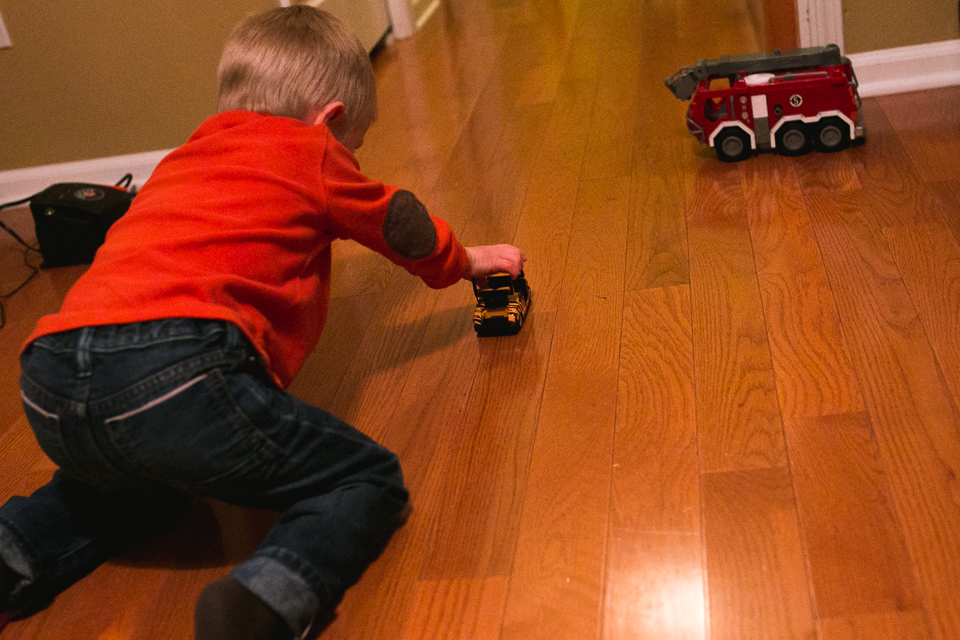 Thursday, December 18 | Ricke and I celebrated our 4th anniversary! Â Nana was wonderful enough to watch the kids so we could go out for a lovely dinner. Â Right before we left I got some pictures of the kids making cookies with Nana and I'm so glad I did because Vivienne was covered in flour! Â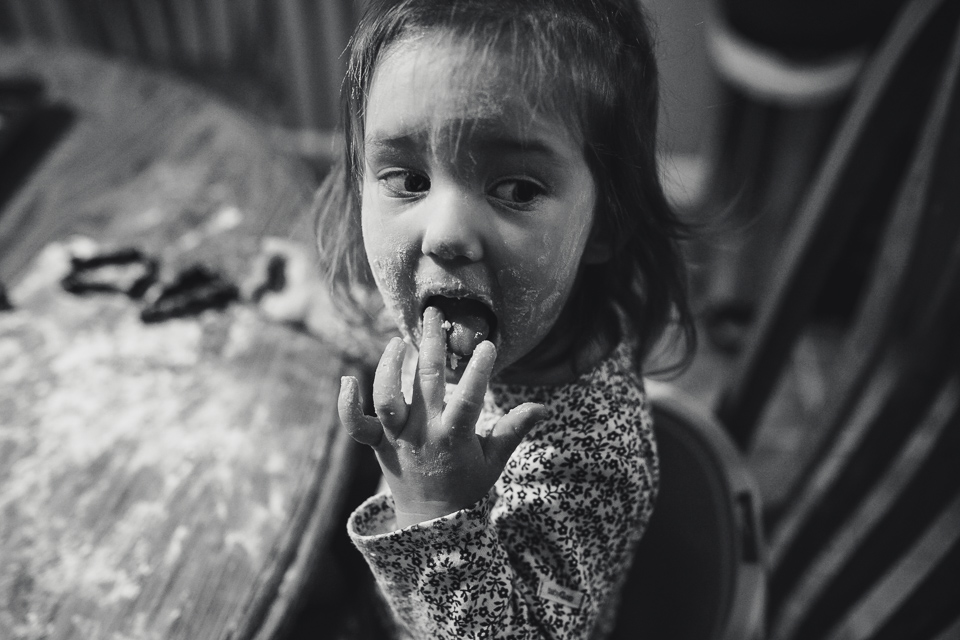 Friday, December 19 | She was so mad because Asher's chair was blocking her way to the counter!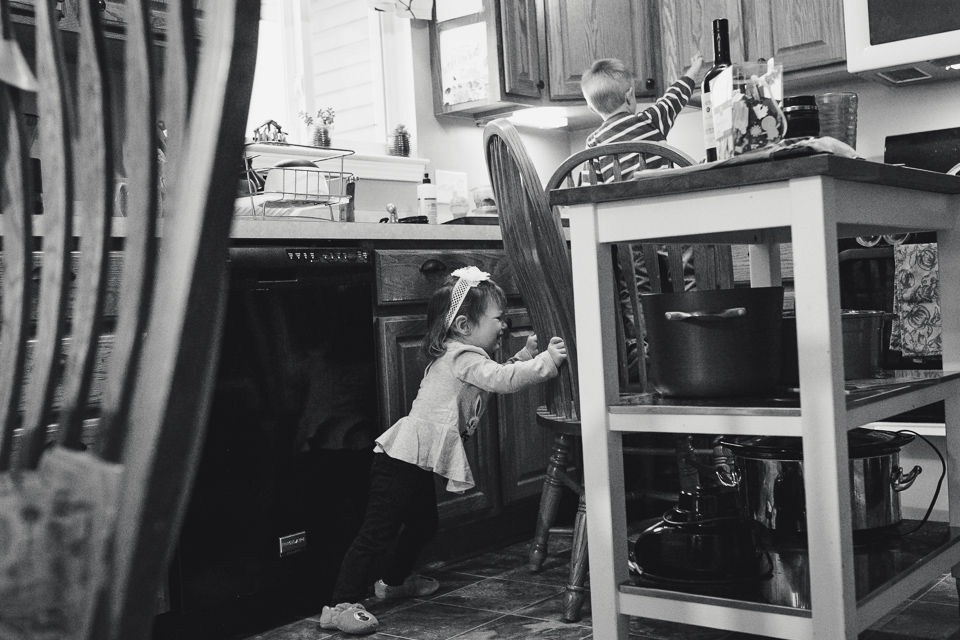 Saturday, December 20 | "Vivienne will you hold my hand? Â My arm is long so it can reach you." – Asher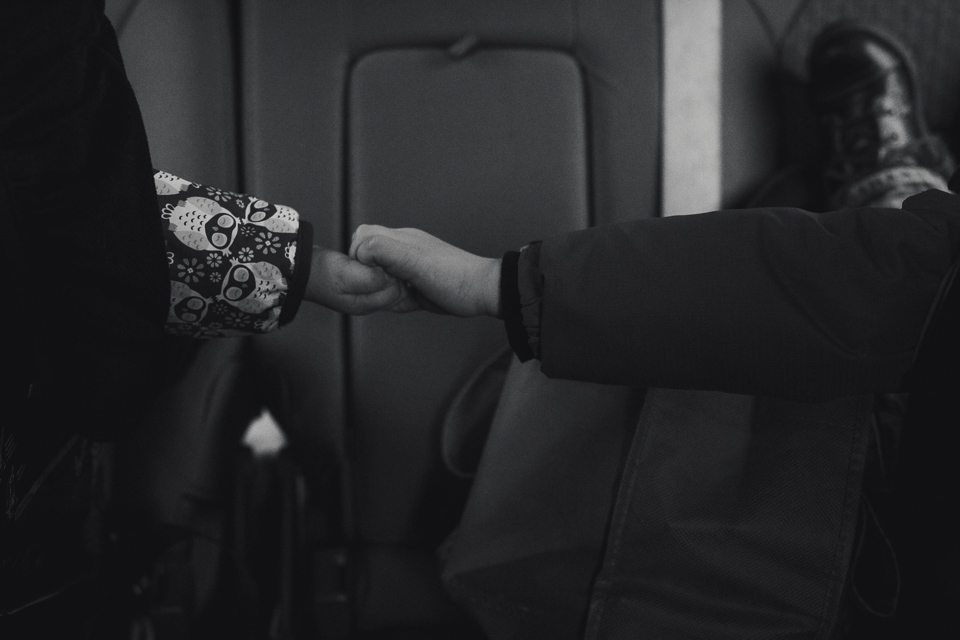 Sunday, December 21 | Favorite slippers.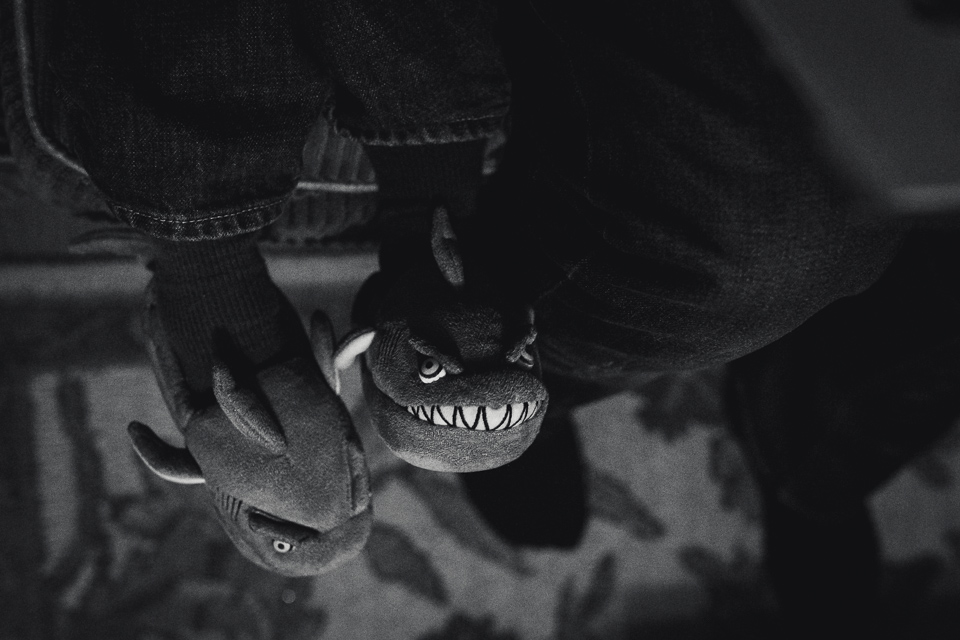 Monday, December 22 | After what seemed liked like ages of dreary skies the sun was out!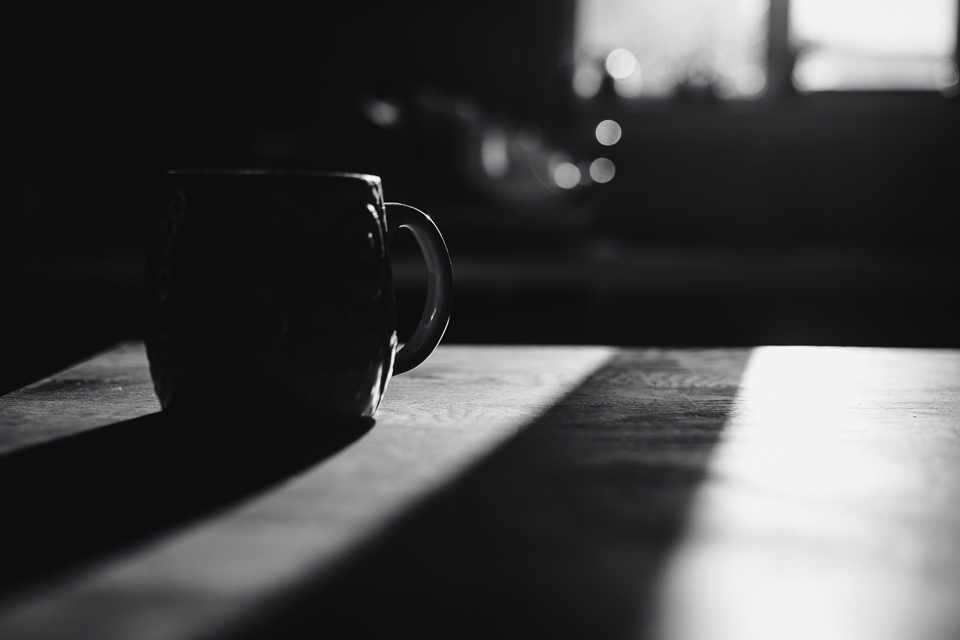 Please continue on and check out the beautiful work of Amy!