I've been posting a few pictures of Asher and Vivienne with 3 very cute goats over on Facebook and I've been getting a lot of questions about them, so I thought I would explain the goats.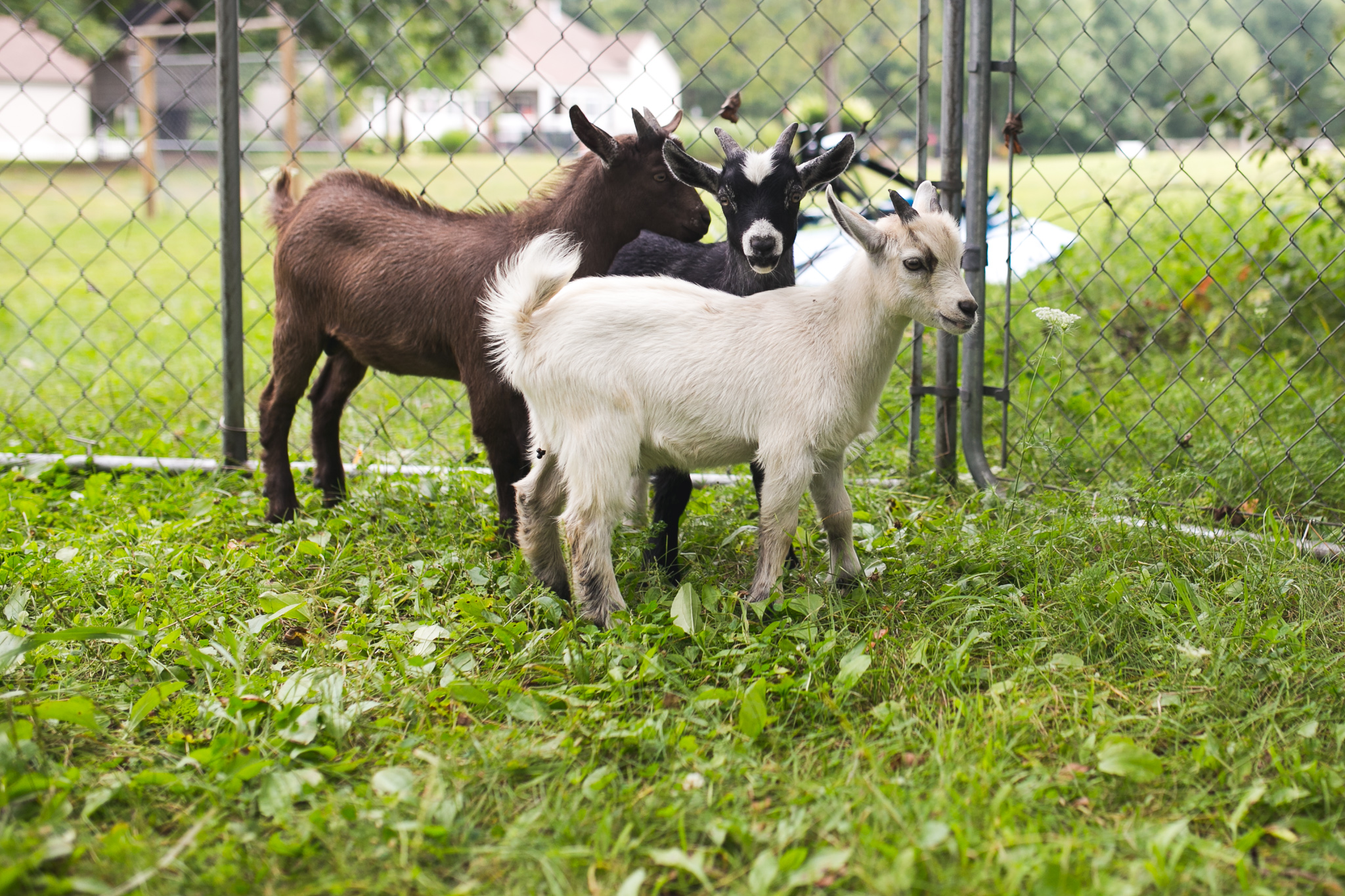 The 3 goats are my brother Trent's. Â Yes, my 18 year old brother went and bought goats because he thought they would be fun to raise and have as pets. Â I'm thrilled he did it because Asher and Vivienne love them. Â And who am I kidding I love them too! Â I was even watching YouTube videos on how to clicker train goats. Â I have big plans for these goats!
Let me introduce them…
Fred – He's the boss and he's the biggest one. Â If Fred does something the other 2 are soon to follow. Â Asher had the privilege of naming him.
Chester – He tries to get in Fred's way and because of that Fred pushes him around. Â Doesn't like to be touched very much.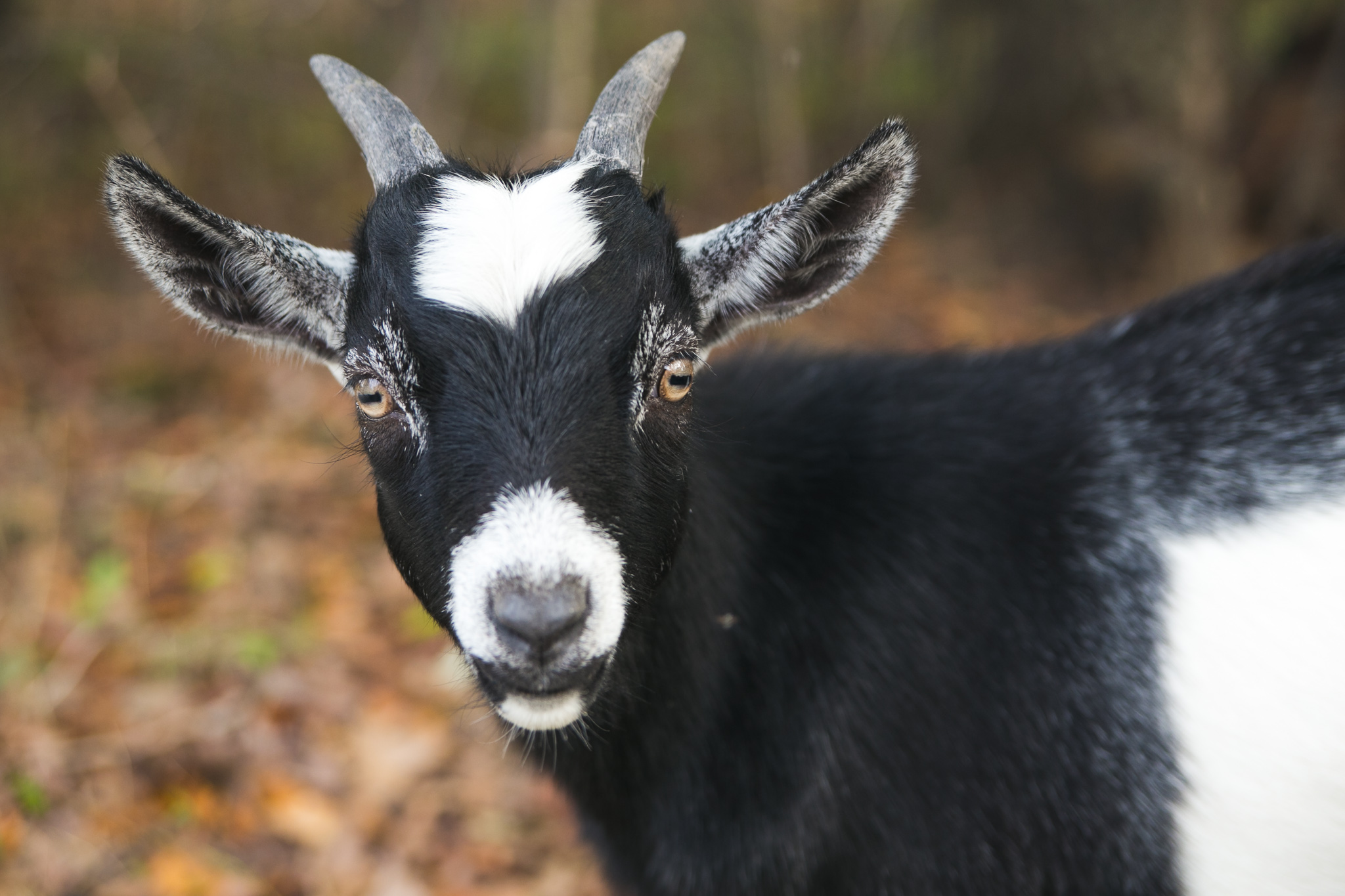 Rufus – He's the smallest and used to be the most scared of people but has really started to warm up to us.