It's tradition in the Stauffer family to go and have dinner at The Bluebird, walk to the docks to look at boats, and finally get ice cream in Fishtown; pretty much the perfect evening.
4 years ago I started my own tradition, much to the dislike of my husband, of taking a family picture in Fishtown. Â It's fun to look back at how much our family has changed in the past 4 years!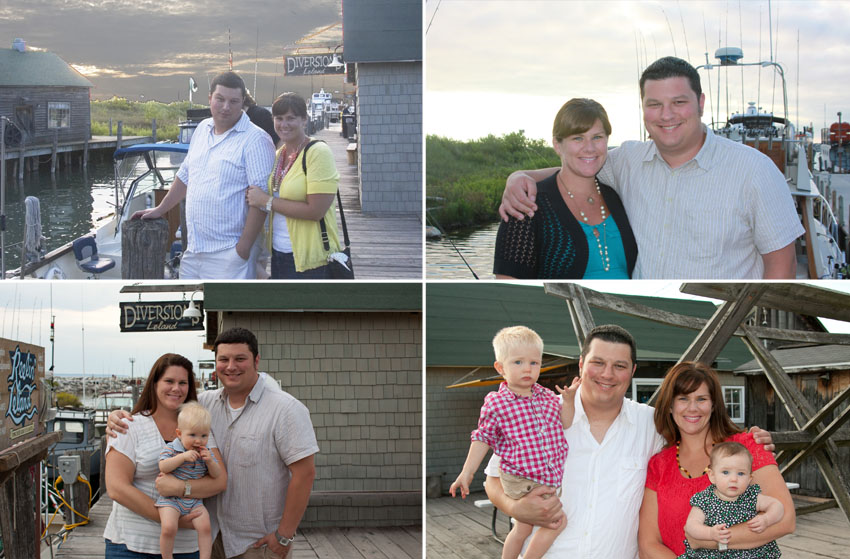 p.s. 2 of the years I was pregnant!