We went got our Christmas tree on Saturday!  Asher had a blast running around the tree lot looking at all the trees.  I can't wait till the kids are a little older and we'll go cut our own tree.

Vivienne was fascinated by the lights!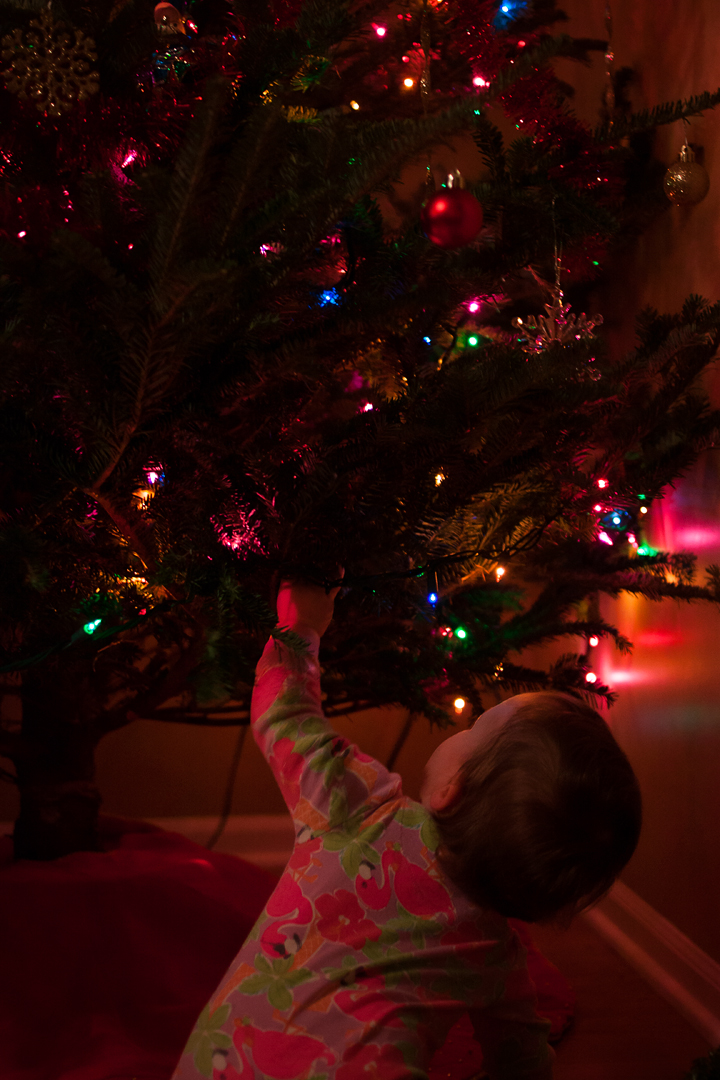 Asher was daddy's helper today.